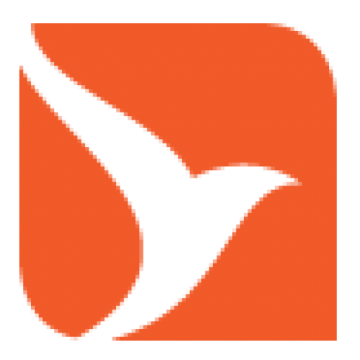 IT Project Manager/Product Owner (Ecommerce)–REMOTE
Senior IT Project Manager/Product Owner (ECommerce experience required)



NYC based. Hybrid onsite preferred, 100% remote will be considered. Sorry, no 3rd parties.
The E-commerce manager will be responsible for working closely with Head of E-commerce to deliver key initiatives. The role will work across multiple groups, including technical development, QA, user experience and business SMEs to capture business requirements and user stories and be heavily involved in identifying root cause for related bugs/issues. The successful candidate must possess exceptional attention to detail, and a proven ability to work with business owners in a matrix organization. Experience with and understanding of web technologies and ecommerce is a must. Previous project management experience and presentation skills a must. High energy, independent thinker and a team player!
Responsibilities include:
Serves as Product Owner and Project Manager to define project objectives, scope, schedule, and budget. 
Identifies and negotiates schedules, milestones, and resources required to meet project objectives, and modifies schedules as required.
Manage project delivery by facilitating discussions, tracking open items, escalating issues, and removing impediments in a timely and efficient manner to achieve project objectives. 
Effectively communicate project expectations to team members and stakeholders in a clear and timely fashion. 
Bring disclosure and transparency to the business about development – including progress, key challenges, and resolution options. 
Build, demonstrate, and maintain a detailed knowledge of the business functions, processes, and controls in place, serve as a subject matter expert (SME) for functional behavior/design (current/future), and work as liaison to address gaps. 
Identify, document, and communicate the stakeholder requirements needed to ensure each project's success. 
Develop appropriate requirements and functional design documentation, i.e., Business Requirement Documents, Functional Specs, Use Cases, Agile Stories (where appropriate) as well as assisting in the testing of the functionality of newly developed applications.
Manage project definition, deliverables, dependencies and timelines
Define and document use cases and functional requirements to fix customer pain points and enhance user experience 
Ensures the proper level of communication within and between the technical delivery team and business functions to collaboratively develop web features, identify and resolve defects
Interpret and summarize site metrics and develop reporting needs. Must be comfortable with data analysis. Lead site optimization, including: A/B and multivariate testing, online surveys on customer feedback, cart abandonment and other similar analysis
Analyze and report on project status at an executive level and detailed level
Qualifications
5+ years of experience in IT Project Management/Product Management
3-4 years of experience in online and ecommerce space, business analytics, requirements gathering and reporting
Experience with JIRA, Agile methodology and site analytics is a must
Experience with Demandware Salesforce & Oracle, AEM 
Strategic, analytical and critical thinking skills, ability to break down complex problems and formulate plans based on knowledge of ecommerce practices
Fundamental understanding of HTML/CSS, tagging and web publishing.
Solid knowledge of best practices in web usability and coding standards.
Strong project management skills, including the ability to successfully manage multiple projects simultaneously while maintaining attention to detail.
Bachelor's degree with a quantitative or business focus