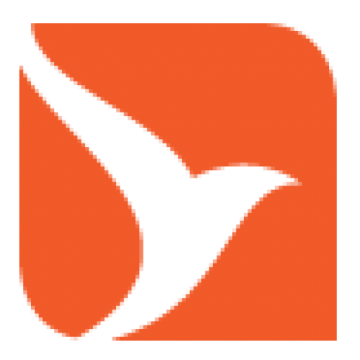 Salesforce Marketing Cloud Architect Fort Lee, NJ
W2 only – NO 3rd party applicants:
Are you a seasoned professional with expertise in Salesforce Marketing Cloud (SFMC) seeking an exciting opportunity to lead transformative projects for enterprise-level clients? Join our client's dynamic team as a Salesforce Marketing Cloud Senior Manager and leverage your skills to design, deploy, and innovate Salesforce Marketing Cloud solutions.
At their evolving Salesforce practice, they uphold values such as collaboration, excellence, innovation, and a relentless commitment to customer success. The team comprises dedicated individuals who share a fervor for Salesforce, timely delivery, exceeding expectations, and ensuring client triumph. If you are enthusiastic about working with the best and brightest, we invite you to join this exciting role.
Roles and Responsibilities:
As a Salesforce Marketing Cloud Senior Manager (Solution Architect), your primary responsibilities will include:
Client Engagement: Conduct client meetings to comprehensively assess their operational processes and gain insights into their business requirements, enabling the tailoring of marketing solutions using Salesforce Marketing Cloud.
User Story Development: Create marketing automation-specific user stories and lead refinement meetings to establish acceptance criteria, ensuring alignment with client needs.
Best Practices: Offer recommendations for best practices in crafting key Journey Builder and Engagement Studio campaigns to maximize effectiveness.
Project Planning: Develop project plans and work breakdown structures specific to marketing automation, guiding project components towards successful implementation.
Technical Innovation: Act as the primary point of contact for the client's Product Owner regarding technical innovation, fostering collaborative solutions.
High-Level Guidance: Provide high-level guidance on marketing best practices to enhance campaign performance and customer engagement.
Conflict Resolution: Skillfully negotiate complex scenarios involving multiple stakeholders and agendas to reach effective solutions.
End-User Training: Develop and deliver end-user training sessions, collaborating with Marketing Technical Architects to ensure comprehensive support.
User Acceptance Testing: Coordinate and oversee User Acceptance Testing, ensuring the system meets client expectations.
Client Resources: Create client-specific training materials and deliver end-user training to facilitate seamless adoption of the Salesforce Marketing Cloud solution.
Project Success: Assume overall responsibility for project success and customer satisfaction, striving to exceed client expectations.
Client Relationships: Cultivate and maintain trusted adviser relationships with clients, positioning yourself as a valuable partner.
Mentorship: Coach, mentor, and nurture the professional growth of junior team members.
Qualifications Requirements:
To excel in this role, you should possess the following qualifications:
Technical Expertise: Solid technical background in Salesforce Marketing Cloud, Salesforce CRM, MarTech, and AdTech solutions.
Strategic Thinker: Ability to uncover business requirements, develop a technical strategy, and craft innovative solutions.
Diverse Skill Set: Possess a unique blend of marketing expertise, project management skills, experience in user story development, and hands-on Salesforce Marketing Cloud implementation experience.
Integration Proficiency: Familiarity with integration processes, including developing and executing data migrations.
Client Consultation: Proven experience in consulting with clients, with a focus on demand generation, personalization, MarTech, and AdTech solutions.
Agile Knowledge: Understanding of Agile best practices for effective project management.
Compliance Awareness: Familiarity with Marketing Automation, Data Governance, Security, and Compliance best practices.
Note: The above job description is intended to describe the general nature and level of work being performed by individuals in this position. It is not intended to be an exhaustive list of all responsibilities, duties, and qualifications required.