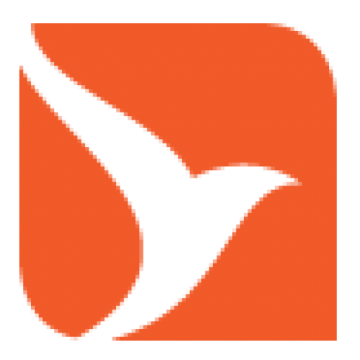 Security Operations Engineer
The IT Security team is responsible for the oversight and execution of a "cloud-first" Information Security, Business Continuity and Risk Management programs to support our business goals. This includes, but is not limited to security operations, vulnerability and patch management, incident response, disaster recovery, business continuity, risk identification and mitigation planning / implementation, identity management, network security, privacy, and compliance.
The role of Security Operations Engineer reports directly to the lead of Security Operations and is part of the office of the CISO.  This role is accountable for the architecture, engineering, and automation of in-house security platforms including the Microsoft Sentinel SIEM and associated SOAR tooling.  The ideal candidate will have deep technical expertise in the Microsoft security stack and have demonstrated excellence in the development of security automation across domains such as alert triage, response, as well as other security processes such as patch and vulnerability management.  They will also work extensively with various IT teams to define appropriate log ingestion, data enrichment, alerting and response actions via the SIEM/SOAR platform. They will also support the Security Operations Center (SOC) for advanced SIEM queries and analytic alerts.
Responsibilities:
Technical lead and owner of all Security Operations tooling including SIEM / SOAR platforms across a variety of companies
Envision and plan short and long term SIEM and automaton improvements
Drive creation and implementation of SIEM content (e.g., rules, alerts, dashboards, etc.)
Ensure better analytics via SIEM – improve signal-to-noise ratio in SIEM content
Design and implementation of automation for alert enrichment, common detections closure, and response actions
Integration with the external SOC provider to optimize the partnership and improve detection and response capabilities
Consolidation of data sources across many Microsoft tenants, systems, and companies into a single source for consolidation of Security Operations procedures
Partnering with various IT organizations to design and implement security monitoring across all core business applications
Maintenance of all Security Operations tooling to ensure high availability of all log sources
Partnering with Security Analysts to enhance Security Operations procedures as well as incident response
Consolidation and automation of Security Operations Metrics from various sources
Requirements:
Bachelor's degree in Computer Science, Information Security, or a related field.
3-6 years in a security related engineering role
2-4 years of SIEM/SOAR Engineering Experience
Deep technical understanding of Microsoft Sentinel, Log Analytics, Defender, and other Microsoft security tooling
Demonstrated excellence is the area of security automation
Proficiency with programming and scripting languages (KQL, Python, PowerShell)
Proficiency with Microsoft Power Apps, Azure Functions, Logic Apps, and other Microsoft automation tooling
Proficiency in API development with the goal of integrating security tooling
Familiarity with various log ingestion methodologies into a SIEM environment.
Familiarity with automated development lifecycles and pipelines (DevOps)
Familiarity with Cisco security tooling including Meraki and Umbrella
Experience in multi-tenant or MSP like environments a plus
Possession of or ability to obtain professional certifications in information security or risk management, such as a CISSP, CISM, CEH, or forensic certifications.
Self-starter who demonstrates strong ownership of their domain and can benchmark the current state, propose improvements, and implement with little supervision
Natural passion for security and strong drive to automate common tasks
Onsite in either NY, NY or Dallas, TX
$120-150K + bonus