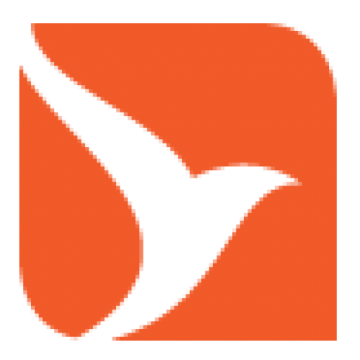 Senior Network Engineer hybrid, NJ
This role provides third line support and project delivery services as part of the Networking and Infrastructure team to support the deployment, configuration and migration of core voice, video, collaboration and networking services in multi-site global enterprise environment.
This will include deploying, configuring and maintaining Enterprise production, development and test collaboration and networking environments predominantly based on Cisco Systems Architectures. In addition, the candidate must able to troubleshoot and isolate issues and failures in on premise and public cloud environments.
The candidate will be required to perform a variety of technical duties in the analysis, design, testing, installation and maintenance of all network related infrastructure, systems and services and to install, operate and maintain WAN, LAN and telephony circuits and equipment as required. In addition the candidate will provide technical assistance to interdepartmental staff and partners.
Main Responsibilities:
Provide 3rd line+ support for  Network and IT Security infrastructure.
Monitor and maintain  Network, Voice, Video and IT Security infrastructure and proactively respond to issues
Provide support and consultancy to other IT Infrastructure teams
Take ownership of and respond to Network Team related Incidents and Service Requests as allocated, within the associated SLA
Carry out any changes, patches and/or upgrades according to change principles and business requirements
Work with and manage internal parties and external vendors throughout the Change or Incident processes
Support internal customers on complex technical issues
Review and test the configuration of Network infrastructure and related services prior to deployment
Prepare and maintain procedural documentation for all Network, Voice, Video and IT Security applications
Analyze problems with existing applications and prepare resolution roadmaps
Continually analyze, review and update current processes, procedures and standards relating to Voice video and data Network and IT security 
Skills/Experience:
Mandatory:
CCNP R&S certification or equivalent experience
CCNP Voice/Collaboration certification or equivalent experience
Strong hands-on experience in configuration and troubleshooting of the following technologies both locally and remotely (Globally):

Strong routing and switching experience with MPLS, BGP, IPSec VPN.
Experience in AWS and Azure cloud environments.
Palo Alto firewalls and Palo Alto Panorama. Must have experience in HA/clustered configurations.
Cisco edge/access routers & switches including in stack configuration
Cisco ISE experience
Cisco Unified wireless infrastructure – 2500/5500 WLCs with Cisco Aps
Meraki Wireless – MR32s, Z3, SOHO solutions
Microsoft Teams Phone setup and maintenance.
Cisco DC switches – Nexus, 6500
Cisco ASA 55xx firewalls. Must have experience in HA/clustered configurations.
OSPF and BGP routing protocols incl. route redistribution
L2 Switching technologies including 802.1q Trunking and RTSP
Site to site IPsec VPNs between Cisco routers and ASAs
User VPNs (Cisco Anyconnect)
Connectivity to global vendor provided MPLS networks i.e. Vodafone/Level3/AT&T etc.
Video Conferencing and P2P video – at least one of Cisco/Tanberg/Lifesize/Polycom codecs
User and device authentication using Cisco ISE
RSA Authentication Manager v7+
802.1X authentication with certificates from internal PKI
Cisco voice technologies: CUCM 12.5, Unity, CCME, CCUE, UCCX, ARC/Business Attendant Console

Experience in working with external parties to remotely configure and troubleshoot external network connectivity
Experience in working both within a project team to deliver small to large projects
Thorough understanding of ITIL Service Management concepts
Ability to analyse data and develop logical solutions to complex issues
Ability to read, interpret, and apply complex technical publications, manuals and other documents