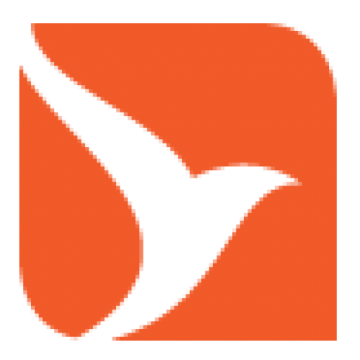 Technical Team/Project Lead-REMOTE
Technical Team/Project Lead-NYC Legal Client (NY based, 100% remote)

Sorry, our client is unable to consider candidates with the need for any work visa transfer/sponsorship.
Sorry, our client is unable to consider candidates with the need for any work visa transfer/sponsorship.
Well known client in the legal industry has an immediate need for a Technical/Project Lead to oversee the technical direction and implementation of business and legal systems as well as database-related projects and data integrations. The successful candidate will work closely with other members of the technology team to deliver high quality systems, integration packages and applications for the firm. Projects include application deployments, upgrades and integrations. Additional responsibilities include leading a team of technologists, organize and coordinate responsibilities and mentor others. This role is highly visible and includes interfacing with business groups and departments as well as technology
Responsibilities:
Design, develop and implement systems integration solutions utilizing in-house technology resources.
Perform application installations, upgrades, tuning, integrations and documentation following department standards and procedures.
Perform and lead technical resources working on projects, including interaction with vendors, assessment of proposed technical solutions, and understanding of how solutions impact the greater project and other initiatives.
Interface with the department heads, as well as users.
Provide overall guidance to vendors on application and systems implementation and upgrades.
Establish and maintain good communications and coordination among IT, project managers and business departments as well as vendors and end users.
Ensure adherence to standard design, development, testing and implementation phases of the Software Development Life Cycle.
Required skills:
7-10 years of experience working on IT systems, with proven success leading complex systems integrations design and implementations (preferably within the legal industry).
Knowledge of business and legal applications/systems such as conflict systems, document management systems, marketing systems, contact relationship management systems, HR systems, record management systems, etc.
Strong SQL skills are required in all facets including, but not limited to, the database engine, integration services, reporting services (SSRS/SSIS), analysis services, SQL agent and external system integrations.
Experience with developing Stored Procedures, complex SQL queries, and ability to analyze SQL data.
Experience with Web technologies such as HTML, XML, SOAP, XSLT, JSON. Experience with scripting languages.
Client-focused attitude with excellent communication skills, both written and verbal.
Strong problem solving and analytical skills with the ability to clearly communicate and share solutions with fellow team members.
Team player and a quick learner, able to easily adjust to new project requirements.

Experience and knowledge of other financial systems a plus: ARCS, NQ Billback, Intapp Time, StarTarget Cash, Reporting Systems, Sage, Peer Monitor.
Experience and knowledge of platforms such as Intapp, Workday or cloud applications with on premises integration, Sharepoint Online, Azure, PowerApps, Biztalk, etc a plus.
Bachelors degree in CS, IS or related discipline is preferred.