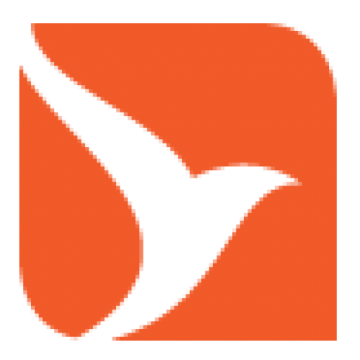 Windows System Engineer
The Senior Systems Engineer will be integral to a team responsible for Engineering & Administration to ensure the reliability, performance, and recoverability of the company's multi-site IT infrastructure spread across multiple countries.
What you will do:
• Gathering requirements, designing, deploying and documenting highly available solutions based on business requirements and strict SLAs.
• Maintaining and administering Microsoft Windows Server 2016/2019, AWS, and VMware systems through Full System Life Cycle, including installation and configuration, upgrading, performance monitoring, and troubleshooting
• Leading projects through completion as well as working independently, diligently, and efficiently on assigned tasks and projects.
• Collaborating seamlessly with colleagues from other technical teams
• Completing work off-hours and on weekends for infrastructure changes that cannot be performed during normal business hours; On-Call availability.
Requirements:
• Bachelor's Degree in IT or a related technical field • 7+ years' experience working as a Systems Engineer or Solutions Engineer
• Advanced knowledge of Microsoft networking, AD, AWS, Messaging, and VMware
• Current Microsoft and/or VMware certifications
• Strong understanding of Disaster Recovery concepts, processes, and procedures
• Ability to design and deploy multi-site solutions based on the latest available technologies
• Excellent interpersonal, oral, and written skills in order to establish strong relationships
• Ability to communicate effectively and deal with internal and external customers in a friendly, empathetic, and professional manner
• Demonstrated ability to maintain performance and professional attitude in a fast-paced environment
• Strong analytical, problem solving, and critical thinking skills
• Expert Microsoft Active Directory administration • Advanced knowledge and proficiency with PowerShell, VBScript, ASP.NET, C#, Web Services/Methods, VB.NET is also acceptable
• Automation solutions such as Terraform / Ansible
• Experience with Microsoft Online services not limited to Office 365, AzureAD, Exchange Online, SharePoint, and Teams
• Strong knowledge of data backup and restoration (Veeam and Commvault), including deduplication and immutable backup solutions
• VMware vSphere (6.x,7.x, 8.x) 
• Citrix VDI/VMware Horizon VDI solution; Load balancing solutions such as NetScaler
• CIS policy implementation on Windows servers and understanding of server hardening
• Strong knowledge of patching solutions (i.e. ManageEngine Desktop Central)
• Solid understanding of Microsoft Clustering technologies
• Cloud (Azure/AWS/Google) engineering, automation, administration, and management
• Knowledge of Enterprise Endpoint technologies (SentinelOne)
• Strong understanding of networking and IT security concepts
• Advanced knowledge of Microsoft IIS and SQL server administration
• Knowledge of Pure Storage and shared storage solutions
• Knowledge of SSO solutions with MFA such as Microsoft Azure SSO and OKTA
• Knowledge of PKI solutions (Microsoft), DHCP, DNS Availability for limited local travel on as needed basis